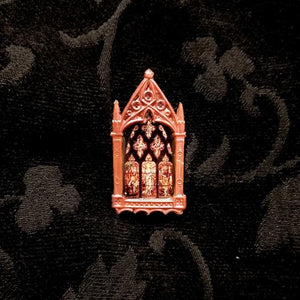 This item is one-of-a-kind!
Carefully hand-placed iridescent shards in the detailing of this miniature stained glass window that will glitter wonderfully when catching the light. Just having it on your breast while you breathe will make the colours dance and mesmerize anyone looking!
The Mullion windows are the smallest of the collection at only " x " (cm x cm).